Our Story
About Ferris Coin & Jewelry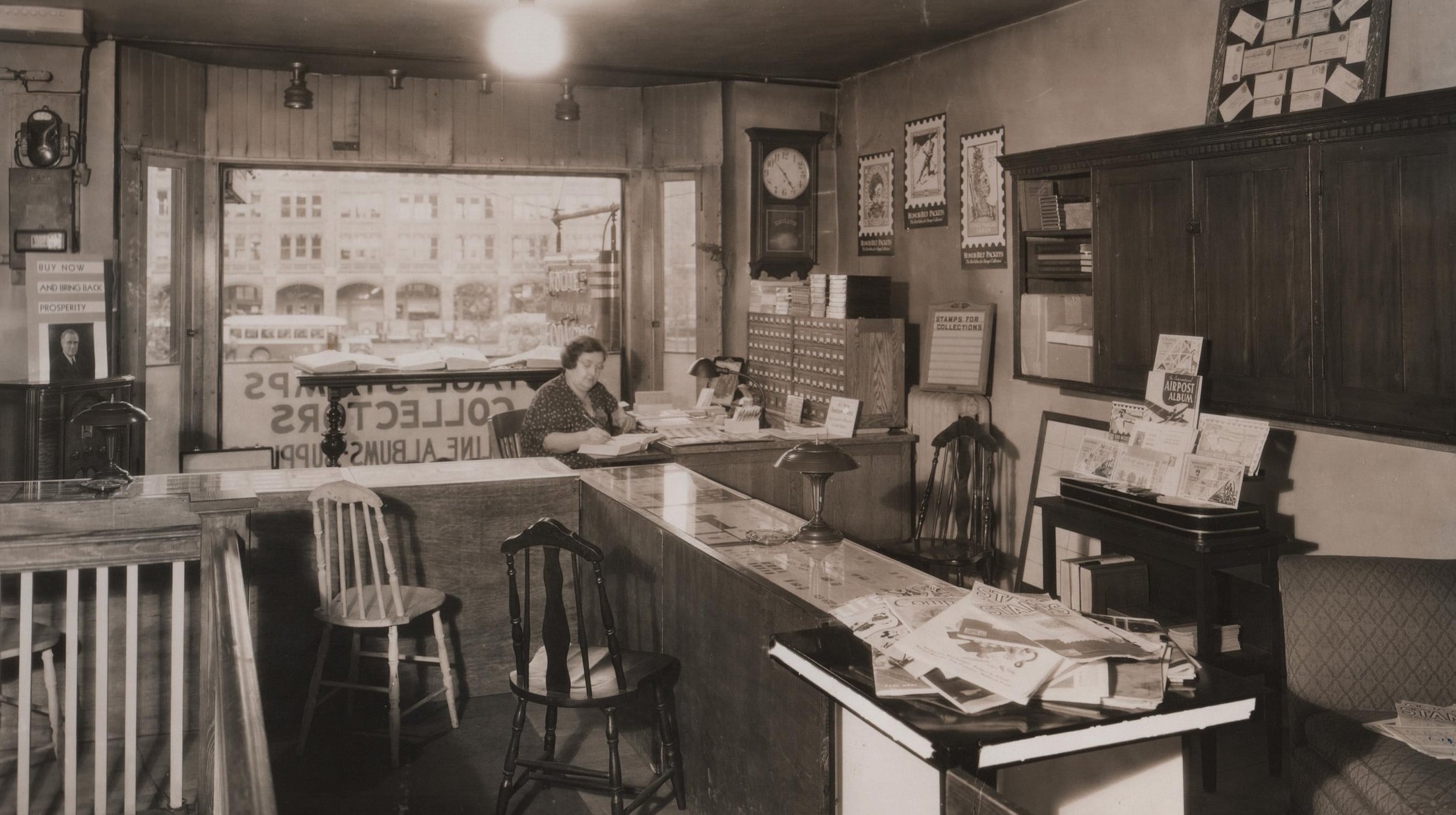 Nearly 100 years serving our customers.
In 1930, husband and wife Charlie & Arlene Ferris opened Ferris Stamp in downtown Albany at 402 Broadway. Later they incorporated coins into their business model as Ferris Stamp and Coin.
In the 1960s, after her husband died of a heart attack, Mrs. Ferris sold the business to Wendell C. Williams who relocated the shop to Lark Street before relocating again to 114 Central Ave. in 1976. Today, Ferris Coin & Jewelry Co. is co-owned by Geoffrey Demis, a long-time employee, Mike Dozois and James Naughter.

In 2017, Brian Bucher joined the Ferris staff. Bucher founded Brittany Jewelers in 1987 and served as president from 1987 until selling the company in June, 2017
Geoffrey Demis
Partner, Rare Coin and Currency Specialist
Geoff heads the coin and currency department at Ferris Coin & Jewelry Co., buying and selling coins, medals, tokens, and paper money both U.S. and foreign.
An expert in U.S. gold coins and U.S paper money, Geoff has 25 years of extensive experience in numismatics. He joined Ferris Coin & Jewelry Co. in 1993, right out of college, and is today the longest tenured member of the team.
Mike Dozois
Managing Partner, Precious Metals Specialist
Mike is Ferris Coin & Jewelry Co.'s chief precious metal buyer and associate coin buyer. He has been in the jewelry and coin industry since 2010.
An avid history buff, Mike has extensive knowledge of gold, silver, and antique jewelry. Prior to joining Ferris in 2012, Mike previously owned a store in Schenectady.
He has been collecting coins since age 6.
Jim Naughter
Partner, Gemologist/Appraiser
James Naughter is an independent appraiser of fine jewelry serving the greater Capital District area. He is certified by the Accredited Gemologists Association.

For more than four decades, Naughter has continually served the gem and jewelry trade, banking institutions, law firms, government agencies and the general public, by identifying, analyzing and appraising fine jewelry, watches and silver. (read more)
Brian Bucher
Jewelry Manager
Brian heads the jewelry department at Ferris Coin & Jewelry Co., overseeing sales, purchasing and repairs.
Brian loves working with custom design. Customers are invited to bring their jewelry concepts or pictures to Brian and he will help create your dream design. He can help turn an old piece into something new, adding stones from Ferris' vast collection.
He has a lifelong passion for creating engagement rings, wedding bands and anniversary bands
Before joining Ferris in 2017, Brian founded Brittany Jewelers in Colonie in 1987, where he served as president until selling the company, now located in Glenville.
Antoinette "Annie" Campo
Sales Associate, Jewelry
Annie buys sells and repairs jewelry for Ferris Coin & Jewelry Co. She has more than a decade of experience in the antique and vintage jewelry business.
During a five year apprenticeship, she gained an extensive knowledge of color stones, diamonds, grading and sorting. She is also well versed in the art of jewelry repair and restoration.
When she is not working at Ferris, Annie manufactures her own line of jewelry .
Amanda Wuttke
Sales Associate, Jewelry
Amanda is an integral part of our jewelry department at Ferris Coin & Jewelry Co. She's involved in sales and purchasing of precious metals, diamonds and gemstones.
Amanda has built her career working in fine jewelry and designer brands. She's lived and worked up and down the East Coast, and has returned to Upstate New York, where she grew up. She's earned her Accredited Jewelry Professional and Graduate Diamond degree from GIA, and is currently working towards her Graduate Gemologist Degree.
Here at Ferris, Amanda is dedicated to finding and creating unique pieces. She hopes to help you find not just a piece of jewelry, but a loved treasure to hold special memories in your life.